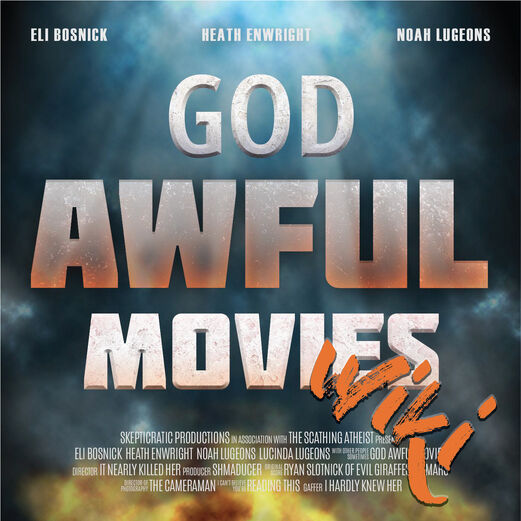 Unofficial God Awful Movies Wiki!
Can't remember which episode was the rapiest? How many times has Heath missed a movie? Trying to find the start of HellBound Kangaroo? How about completing your collection of "The Eli Bosnick Story" titles? Whether you are a dedicated GAMfan or just curious as to what your friend keeps laughing about, this Wiki exists for you.
Want in on the fun? Find God Awful Movies and other Puzzle In a Thunderstorm podcasts on Itunes, Stitcher, or the podcast app of your choice.
UNDER CONSTRUCTION!!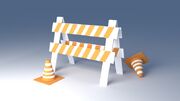 About the Wiki
This wiki catalogs the episodes of the podcast God Awful Movies. Each movie reviewed by the podcast is categorized by a type. The tropes identified in each movie is also listed. Show hosts, jokes, and other information about the episode is listed along with basic information about the movie and any links available for the movie.
About the Podcast
A spin-off of The Scathing Atheist podcast, God Awful Movies takes a sharp and completely disrespectful look at religiously themed movies and TV shows, as well as the occasional Conspiracy theory or "documentary". Sending up evangelicals, anti-vaccers, crystal crunchers, Creationists, and other extremes, the hosts use humor and facts to point out the deception, ignorance, or simple silliness that makes its way onto film and out to the public.
DISCLAIMER!
This wiki site is fan created and fan run. It is NOT associated with Puzzle in a Thunderstorm, the owners of the podcasts, or with the hosts. All content is created by and the responsibility of the Wiki owner and administrators.
This wiki, like the podcast it features, uses all the expletives, swears, and dirty words available. If you are offended by such language, please do NOT subject yourself to the contents of this wiki.
If you are interested in contributing to this Wiki, I would appreciate the help, although I have yet to figure out how to add people into the community. You can contact me via email -- murphyjacobs (at) gmail (dot) com. Please put GAM WIKI in the subject line.
CONTRIBUTOR LINKS
Community content is available under
CC-BY-SA
unless otherwise noted.